---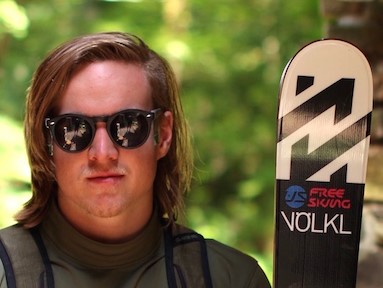 When elite free skier and current US Ski Team member Eddie Gildea tore his ACL during a nasty fall in New Zealand, his future was uncertain.
Eddie's father, Jim Gildea, recalled the first moments after the incident as an anxious parent.
"When he got hurt, like any parent, I started reaching out to anyone that I could. I talked to his coach. I talked to Global Rescue," said Jim.
"Global Rescue Operations personnel were there every step of the way, providing professional medical recommendations, emergency message relay, and most importantly, peace of mind," continued Jim. "They were like a safety net for me."
In the face of his injury, Eddie maintained a positive outlook during his recovery, saying, "I am going to make this the best thing that ever happened to me."
Global Rescue continually communicated with Jim about his son's condition until Eddie was safely back to the United States and admitted to a local hospital.
"Knowing that Global Rescue was out there made a stressful situation a lot less stressful," said Jim.
Eddie was true to his word, as reflected in Jim's update on his son's progress: "He's doing great! Eddie was named to the US Ski Team the month before he was hurt, so that was huge. He's now at the US training center in Park City doing his rehab and doing great. Everything's wonderful."
Eddie is expected to make a full recovery and return to the slopes with Global Rescue partner, the US Ski Team.

"Global Rescue is a no brainer. I look at them and think, 'How do they make any money?' I mean, 300 bucks for a membership? I got 300 bucks of value for three years. I'll do it for 10 years based on what I got!" –
Jim Gildea, father of US Ski Team athlete
---